Direct Heating and Plumbing Merchants are one of the UK's leading independent heating and plumbing specialists who have been trading boiler spares, heating parts, heating system controls, plumbing and central heating systems for over 35 years.
This has enabled us to gather an unrivalled level of boiler spares stock, heating parts experience and industry specific knowledge that we can use to ensure that our service to you the customer is first class. Our experienced staff have many years combined industry experience.
At Direct Heating and Plumbing Merchants we have very high customer service standards, we also dispatch your goods by using our own drivers within a 30 mile radius or by courier service which is always NEXT DAY delivery.
We have branches in Southend-On-Sea, Chelmsford and Benfleet. We can deliver within 30 miles radius of each branch, free of charge.
Frequently asked questions:
Will there be someone on site who REALLY knows about boilers?
An emphatic YES! The team at Direct Heating are well equipped to answer any questions you may have about which boiler system is right for you or which accessories are required to make the most reliable system.
Is there free parking available at all branches?
There is free and ample parking at all five of our branches.
I know what I need - can I ring an order through?
Absolutely yes! If you are an existing account holder just call and tell us what you need.  If you are a non account holder you may also order over the telephone but you would need to call into the shop to pay for the goods prior to delivery
Do you open on Sundays?
Sorry, no, we don't open on Sundays, even we need a rest sometimes!  But we are open early Monday to Friday, at 07:30 to 17:30, and Saturdays from 08:00 to 12:00 lunchtime.
Can your staff offer a in-house design service?
Yes we can. Our experienced team can also provide detailed CAD drawings specific to your individual needs, which can be passed to other contractors such as plumbers.
Craig Kennet
Southend Branch Manager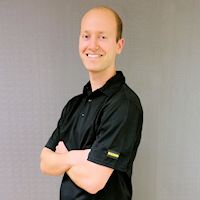 Dave West
Bathrooms Manager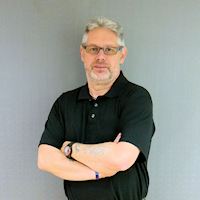 Gary Wheeler
Chelmsford Branch Manager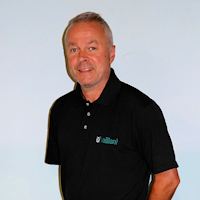 Paul Gibbons
Benfleet Branch Manager
Jamie Mitchell
Ipswich Branch Manager
Direct Heating has been working with some of the biggest brand names in the heating, plumbing and bathrooms sectors for many years. We choose to work with specific brands based on our positive experience of the products these firms sell, as well as the quality of their pre-sales expertise, after-sales care and warranty details.
The brands shown here are only a very small selection of those that we work with; why not pop into any one of our three showrooms to see what we have in stock and find out how we can help you complete your project on time, within budget and to the highest possible standard.
How can Direct Heating help you today?
You're welcome to visit any of our three showrooms,
or send us a message via our contact page…